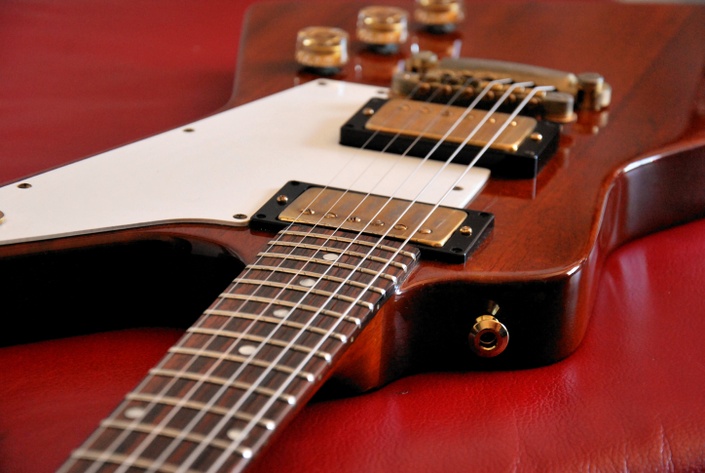 The Badass Guitar Teacher
Learn how you can get paid $100 an hour teaching guitar, and charge 100-250% more than the average guitar teacher.
Enroll in Course
Learn my secrets: Make loads of dough each year teaching guitar professionally.
Do you want to make some serious dough teaching guitar?
Do you want a full schedule of students who come back week after week because they value you immensely?
Do you want to become the most sought-after guitar teacher in your area?
Do you want to learn how to teach guitar better than most other guitar teachers in your city?

The Badass Guitar Teacher will help you shape your guitar education business to be extremely, wonderfully profitable. You'll learn it all from a guy who has made an excellent living doing it for more than a decade.
The modules in this course will show you how to develop the great habits of successful guitar teachers. You'll learn how to organize your finances, how to price your lessons perfectly, and how to work on your business so it does most of the heavy lifting for you. I'll help you figure out what what you want to teach, how to teach it, and you'll learn a lot about when the time is right to teach it to a student. You'll even learn how an incredibly smart teacher interacts with students in a way that compels them to pay a high hourly rate for the privilege of working with you.
You will learn how to grow your student base fast (even if you're starting from scratch). Most of all, this course will shape you into becoming an irreplaceable teacher to all of your students. This means you'll easily be able to charge them far more than the average guitar teacher
If you follow even just a couple of suggestions in this course, you'll become more valuable to new and old students. If you employ all of my suggestions, look out: You're going to be making a lot of money each year because everyone will be happy to learn from a teacher who is complete badass.

Why I created The Badass Guitar Teacher

I created this course because at one point I experienced the same pain you're now feeling; The pain of not having enough students coming to learn from me. The pain of not being able to find students fast enough. The pain (and stress) of not being able to make ends meet even though I felt like I was doing something vital for my community. I felt like I had a gift I wanted to share! It was just the how that baffled me.
This course shows you the "Hows." Using what you learn in this course, you can become the vital teacher that so many students need. I'll show you everything I know about how to get students in the door, how to get students really interested in continuing on with lessons, and how to keep students coming back for years and paying you good money for your time.
Master the business and the mindset of being a badass guitar teacher, and you'll do better than both financially and musically... You'll never have a day job, ever again.

Learn how to teach guitar so you can charge top dollar. Here's an overview of what you will learn:

Module 1: Amplify Your Happiness Before You Even Get Started!
1. You'll ask yourself the one question that every guitarist needs to ask before they start building a dedicated roster of students (FREE PREVIEW).
2. You'll learn what you really want to do with music.
Module 2: The Two Main Elements of a Stupendous, Unique, and Valuable Guitar Teacher
1. You'll learn the two main aspects that students will pay a lot of money for if they see it in a potential new teacher
2. You'll understand how having a mix of these two main aspects will positively affect your success teaching guitar (and the size of your pocketbook)

Module 3: How To Leverage Technology So You Can Charge More Per Lesson
1. Learn how working on your business ends up saving you time, money, and energy
2. You'll figure out how to use the technology available to you to capture students who are willing to pay good money to work with a badass
3. You'll learn which systems are great at getting new students, which ones are good for establishing new students, and which ones will keep students around for years
Module 4: Good Systems = Good Money
1. Learn how to set up a whole plethora of systems that work insanely well to help you make a great living at teaching
2. Learn which systems increase your value as a teacher

Module 5: How A Solid Curriculum Could Net You Guaranteed Money Each Year

1. You will learn why having a great curriculum will help you keep students coming back, week-after-week, for years to come
2. You'll learn the mindset of a great teacher as he/she teaches anything to anyone
3. How to create a curriculum that all of your students will love, lesson after lesson.
Module 6: How To Teach The Most Lucrative, Underserved, and Affluent Market of Guitar Students

1. Learn which segment of guitar learners has the most dough to pay for lessons, and how to teach them for years
2. How to teach guitar to beginners. You'll learn how to teach basic chords, strumming, chord progressions, barre chords, power chords, fingerpicking, and much more
3. You'll gain an acute sense of what each student can handle and how to challenge them just enough that they pay you for it, week after week

Module 7: Marketing, Advertising, and Pricing To Find A Roster Of Paying Students

1. You will learn how to identify the ideal student you want to work with (ideally, the one with the most dough)
2. How to structure all of you're entire marketing campaign to reach the ideal student
3. How to advertise and pull in this ideal student, over and over again, without trying hard
Module 8: Occupational Hazards And How To Solve Them Without Too Much Loss of Money or Energy
1. Understand the top problems that all guitar teachers face
2. You'll learn how to counter each problem in a smart and effective way

The first video of this course is absolutely free because it will help you decide if you even want to become a guitar teacher. Hit it!

Class Curriculum
The Two Main Elements of a Stupendous, Unique, Valuable Guitar Teacher
Available in days
days after you enroll
Systems Part I: How To Leverage Technology So You Can Charge More Per Lesson
Available in days
days after you enroll
Frequently Asked Questions
Is this course applicable for guitar teachers who are already teaching?
Yes! It is. This course will help you sharpen so many parts of your existing business that you'll be happy to move on. The basic package is probably best for you.
Is this course good for me if I have never taught guitar to a student before?
As long as you have experience with guitar and want to share your knowledge with students, this is absolutely one of the best courses you can get on teaching guitar, period. Check out the pricing packages. One is if you're a DiY type, and the other is if you want ME to do all the work for you!
I've never played guitar before. Is this course for me?
No! It is not. This course is only for people who already know how to play guitar but just want to make an insanely good living at teaching it to others.
Do I need to be a computer nerd to do this course?
Oh no, not at all. I'll show you everything you need to know in a step-by-step fashion. If in case you'd like me to do the work for you however, take a close look at the "premium package" where you can rent me for a day to set everything up for you (including your website, blog, your advertising copy, photos, scheduling system, and much more).
Is there any specialized equipment that I need to complete this course?
A computer, your guitars, and that's just about it. Nothing else!
When does the course start and finish?
The course starts now and never ends! It is a completely self-paced online course - you decide when you start and when you finish.
How long do I have access to the course?
How does lifetime access sound? After enrolling, you have unlimited access to this course for as long as you like - across any and all devices you own.
What if I am unhappy with the course?
We would never want you to be unhappy! If you are unsatisfied with your purchase, contact us in the first 30 days and we will give you a full refund.
The learning materials included with this course are super valuable and will help you clarify and achieve your vision of teaching guitar professionally!

The Badass Guitar Teacher Workbook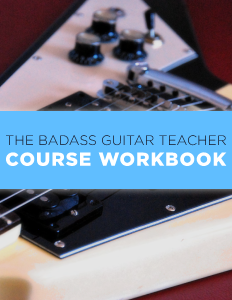 Pricing Spreadsheet for Pricing Your Lessons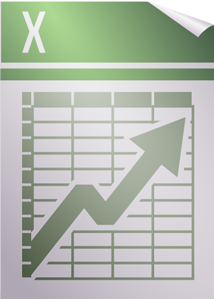 Song Spreadsheet of Awesome Songs to Show Beginners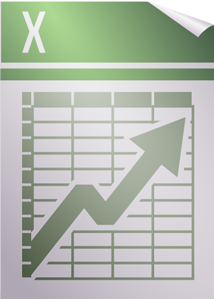 Barre Chords: The DiY Guide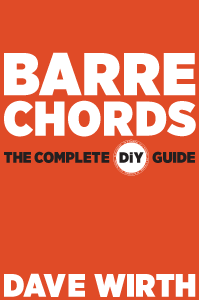 Basic and Premium Packages Available

With the Basic package, you'll get forever updates and additions to the course, a course workbook, spreadsheets that will help you calculate your prices, a list of songs to teach beginners that they'll love, and more. Also, you can rent-to-own the Basic package.


With the Premium package, you get everything I've mentioned AND you get to rent me for a day. I'll set up everything for you, including your systems, your website, your graphic design... everything.
What makes The Badass Guitar Teacher the #1 class to show you how to make a lot of money teaching guitar?

The proof is in the pudding: I've taught in-person lessons for more than a decade and I did quite well financially at it. In that time, I learned the best ways that students respond to me as a teacher. I've learned how to structure a business that makes the students feel like they are getting a bargain, even when they pay me more than most other guitar teachers!

Besides, you don't wanna be left out of this information, especially if someone in your area has already purchased the course. You want to have the advantage and you want to know exactly how to teach guitar so well that students are extremely compelled to take lessons with you.

How The Badass Guitar Teacher Works
1- You have access to everything in this course, forever, which includes all updates.

2 - You can work at a pace that works with your life, your current teaching schedule.

3 - You can watch this course on anything: Tablet, phone, or desktop.

You're going to love this course if you've ever said anything like...

"I have no idea how to find new students"
"I don't even think I'm good enough at guitar to teach it"

"I have no idea how to teach guitar!"

"I don't have the faintest clue on how to make a website to attract students"

"I don't even have an advanced degree in music. How on earth can I work with students if I didn't go to music school?"

"There's no way I'll ever teach guitar and be a professional musician. It's just impossible."

"I know I can do this. I just need a guide to make it happen."
"I want to charge more for my students, but I think they'll all quit on me"
"I wish I knew how to run my guitar teaching business in a way that didn't take all my time away"
Is The Badass Guitar Teacher right for you? Yes!

Over the years, I've made a lot of money teaching guitar to hundreds of students by leveraging technology, systems, and my curriculum. That is what the course offers you: A chance to create a thriving, beautiful guitar education business that will serve you, your students, and your community with ease!
You can use this information to find new students hella quick, price your lessons perfectly, find students who are ideal for your emotional temperament, and leverage technology to do your dirty work for you.Most of all, it'll show you how to teach guitar like the best paid guitar teachers out there.

It's worked for me, so let it work for you!

Your Instructor
Dave Wirth has been teaching guitar in private lessons for more than a decade, and has been playing guitar for more than twenty five years. He managed to successfully audition for the guitar program at Bowling Green State University without knowing how to read music notation. He graduated with a bachelors degree in jazz and classical guitar performance from Bowling Green. Despite having only three years of experience on classical guitar, Dave also successfully auditioned for the Eastman School of Music, widely regarded as a top music school. He graduated from Eastman with a masters degree in classical guitar performance and literature. Dave moved to Austin, Texas in 2003 to escape the depressing cold of the Northeast. Three years later he opened The School of Feedback Guitar. The School of Feedback Guitar continues to grow to this day.